We teamed up with the fine people at Torx Media for a monthly Lunch and Learn series in Suite 200. Just like Keynote slides and Jojo's buff chick pizza, we go great together, and decided to share the fun on our blog!
---
In part one of our type series Megan explored the rich history of type. For part two, Brent got into the practicalities of using it. You don't have to be a wizard: a basic understanding of typographic principles can dramatically improve your communications!
There's a good chance that you work with letters on a regular basis, even if you're not a designer. Whether you're writing your autobiography or creating a powerpoint presentation, here are 10 simple rules you can follow to make your documents sing.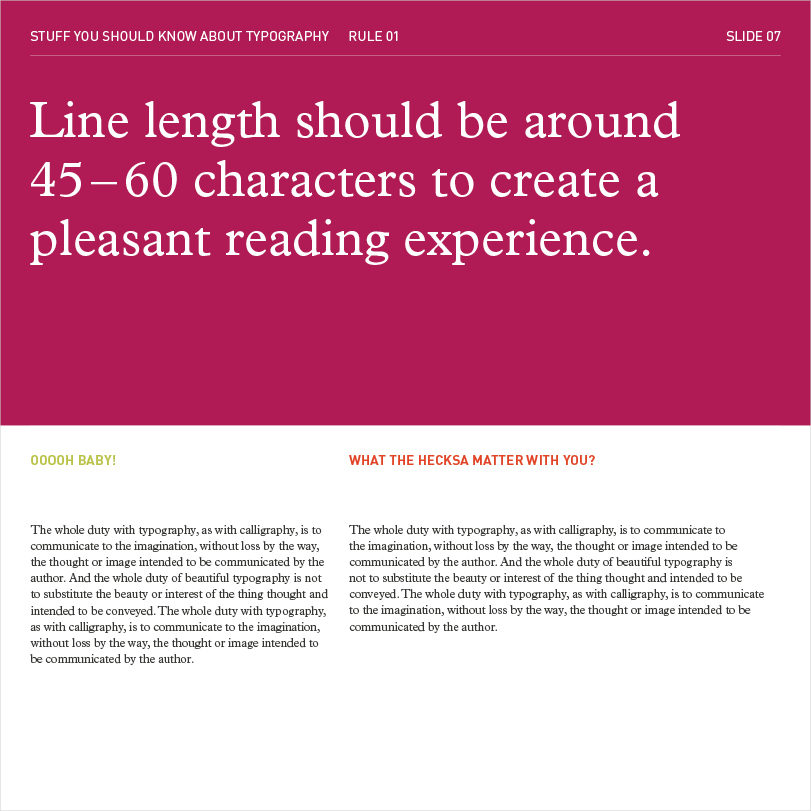 Be careful not to exhaust your reader's eyeballs! Too short of a line and a reader's train of thought is unnecessarily  interrupted. Too long and the eye has trouble finding where the next line begins.
Continue reading Lunch and Learn Series: Type Part Two