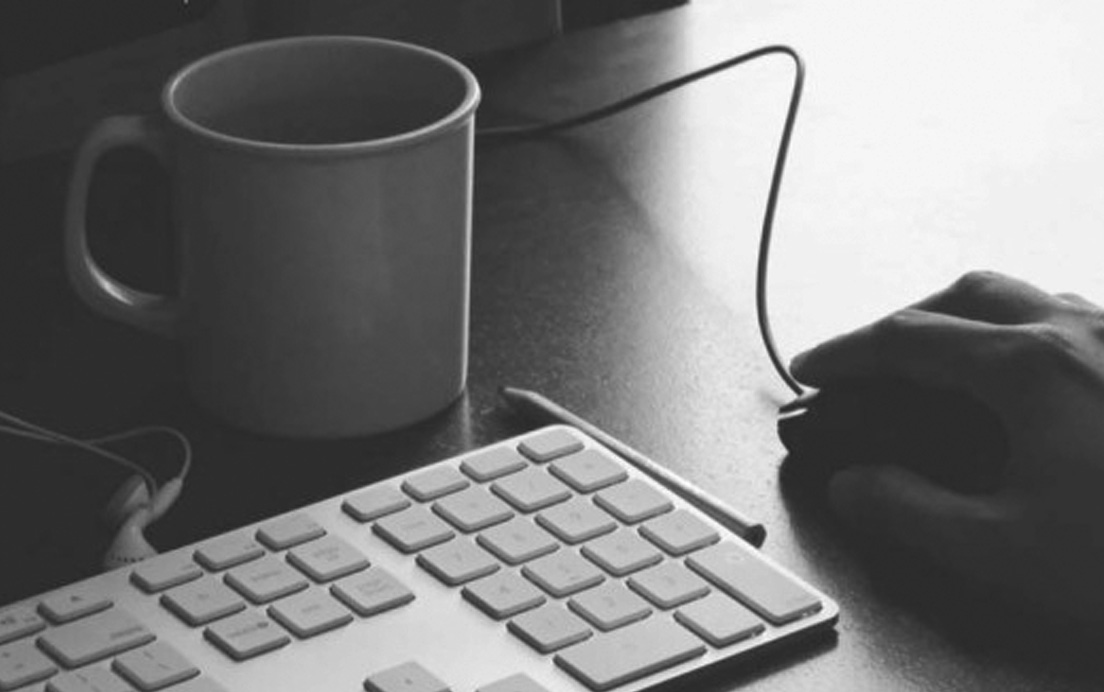 The average American will spend over a decade of their life at work. If you're employed in an office environment, imagine how many of those years are spent sitting at a desk! Here at Randall Branding, we like to break up the monotony of staring at a computer screen all day. Check out some of our ideas and apply them to your own work environment.
You can:
Laugh with Aziz. Spotify Web Player is free and provides more than just music! With headphones on, check out Aziz Ansari's 2015 release, Burn Notice, or choose from a variety of audio books to pass the time.
Find Nemo. Our low-maintenance office pet is a fish named Chewy (Christian name: Chewbacca). If you can commit to feeding a fish three times a day, they make entertaining mascots and fiercely loyal companions.
Social the Media. Join Feedly and discover inspiring blog posts to share on your company's Facebook page. Then hit up Twitter to tie in a trending hashtag with your next promotional tweet.
Y'all can:
Play Ball. Challenge a coworker to a game of ping-pong. If you don't have a ping-pong table handy, bring a game of Tetris or a bottle of bubbles to work. Each of these activities takes less than ten minutes and gives you a break from the computer.
Be Foodies. Going out to eat is an obvious and delicious field trip that should happen often. Keep a list on your fridge of new places your team can check out!
Sugarcoat It. Our office is just a few blocks from Pecan Jack's. When dessert is local, you have the added benefit of fresh air and exercise on those quick trips.
Compete. Predict this year's Oscar winners or fill out March Madness brackets together. Keeping your office environment engaged in current events through some friendly competition gives everyone something to do between deadlines.
Take Turns DJ-ing. Chris Rhines, our office-mate and partner at TORX Media, says, "Every once in awhile, I hear a slightly-louder-than-usual tune being played in the back there, and I know you all are having a good time."
Trade Spaces. Shake things up by rearranging desks or cubicle buddies every now and then. A different vantage point and new conversation just might inspire you.
Hire. Randall Branding has been growing rapidly, and nothing breaks up the monotony of a workday like a new hire. Make an office date to get to know that new employee, and treat them to their favorite coffee shop.
Get fit. Challenge one another to fitness and nutrition goals, then hold one other accountable. Some offices even encourage group participation by providing incentives for teams that reach their goals together!
In general, encourage one another's ideas (even if you don't like college basketball, you can still make a bracket). If you're having fun between projects, try not to interfere with your coworkers' productivity. And finally, make sure your work is your priority and that its quality reflects that!